The Wine Tour Experience offers you this cruise at the best price in the country.
One day cruise in the Douro with a boat ride from Porto to Pinhão and a bus ride + special offer.
The Douro is one of the largest vineyard regions in the world. This is where the dazzling and one of the best wines – Porto wine.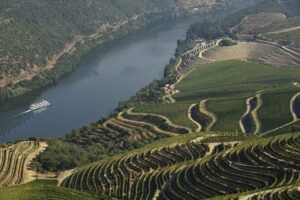 The region is Patronius of Humanity. Along its river, tourists will be involved in a magical, magnificent and rich wine-tasting experience of the famous vineyards and wines of the Douro.
On this cruise from Porto, we travel between landscapes to Pinhão.

And when we reach this small village of Douro, admire its famous banks, the beautiful bridge and the emblematic Station.
A passionate cruise to the heart of the Douro!
When booking your first experience with us, you will receive a new touristic offer!
Stay with more wishes, enjoy something exciting! …